THE FOUNDATION FOR SOMETHING GREAT
All great construction projects begin with a strong foundation. The same holds true for great construction companies. Before you begin any project, begin with the strongest foundation: begin with First Mesa Construction.
Value
In the world of construction the word "value" is often mistaken for the word "price." At First Mesa we believe value is much more than simply the lowest quote. VALUE is a tangible commodity that can be seen, felt and appreciated from a project's first nail, to it's ribbon cutting. Here are just a few of the ways First Mesa consistently delivers value:
Due to our extensive experience we have the benefit of being able to recognize the most cost efficient methods of construction and materials procurement long before the first nail is ever struck.
We use state-of-the-art technologies that allow us to be more efficient and streamlined in all of our construction methods, material acquisition and overhead costs.
We are part of a global network that allows us to not only use local suppliers but also acquire materials and equipment at discounted prices from all over the world.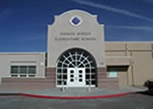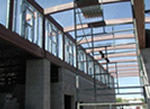 Service
At First Mesa we believe customer satisfaction is the clearest indicator of the type of service a business is providing. Quality service is the combination of every member of the team having the proper resources, knowledge, and open lines of communication to adequately complete their tasks and effectively deal with problems should they arise.
All of our employees are encouraged to attend continuing education programs and other programs designed to enhance not only their craft but their safety and on-the-job performance.
By using state-of-the art scheduling, estimating and accounting software, we're able to consistently provide our clients with remarkably accurate project costs and deadlines.
At First Mesa, we value the team approach. That's why all of our departments work together from the early planning stages through construction thus ensuring that the final product always meets our clients' original schedule, design and delivery expectations.
With over 31 years of construction experience and a strong background in architecture, we are always available to help articulate and address any specific client need to our subcontractors and project managers.